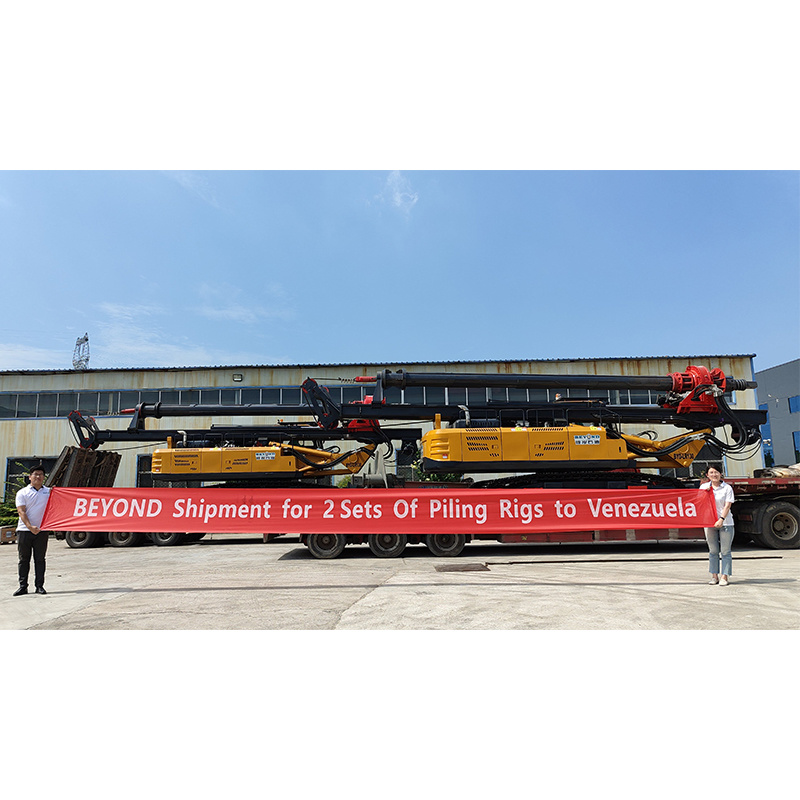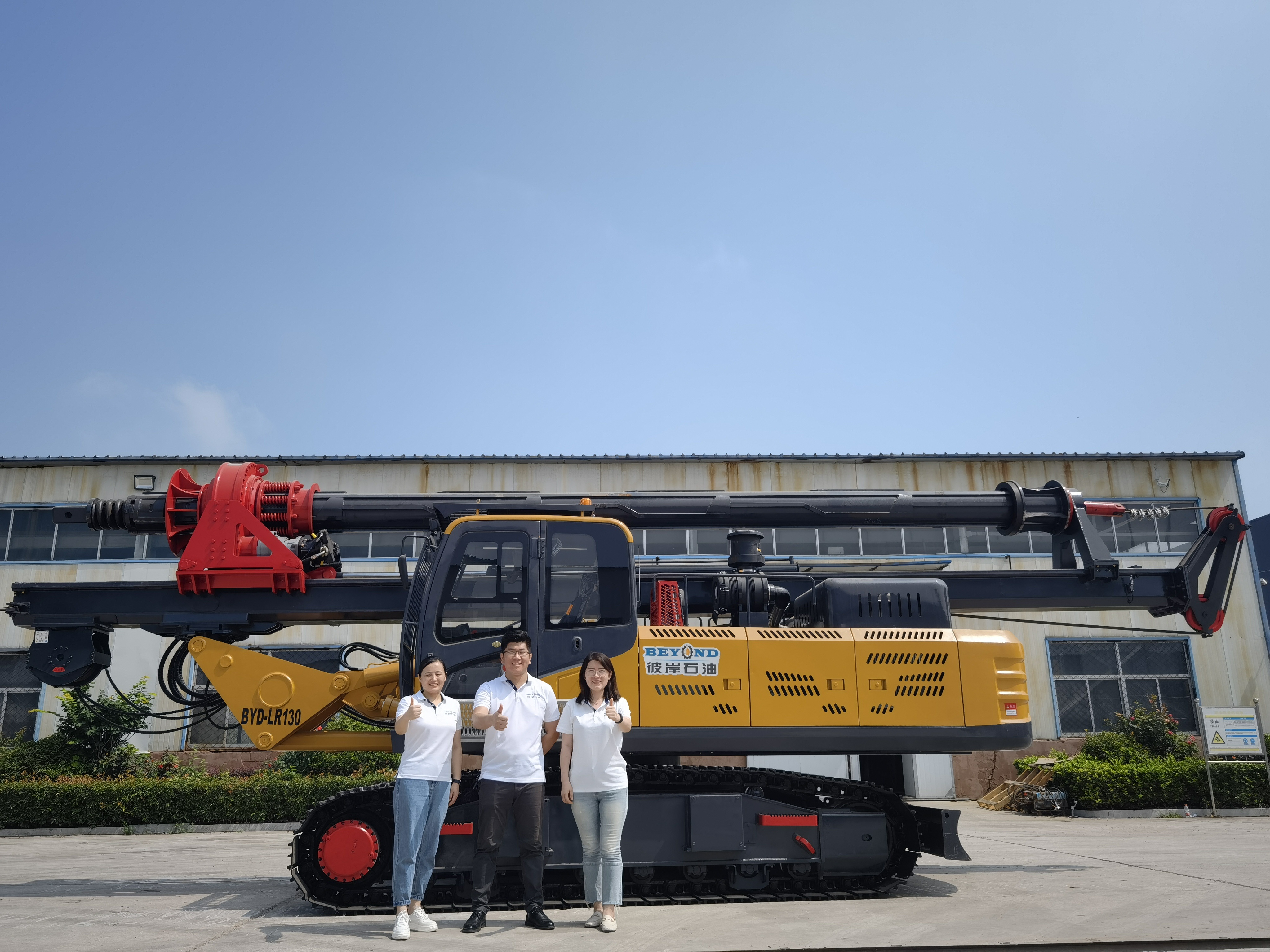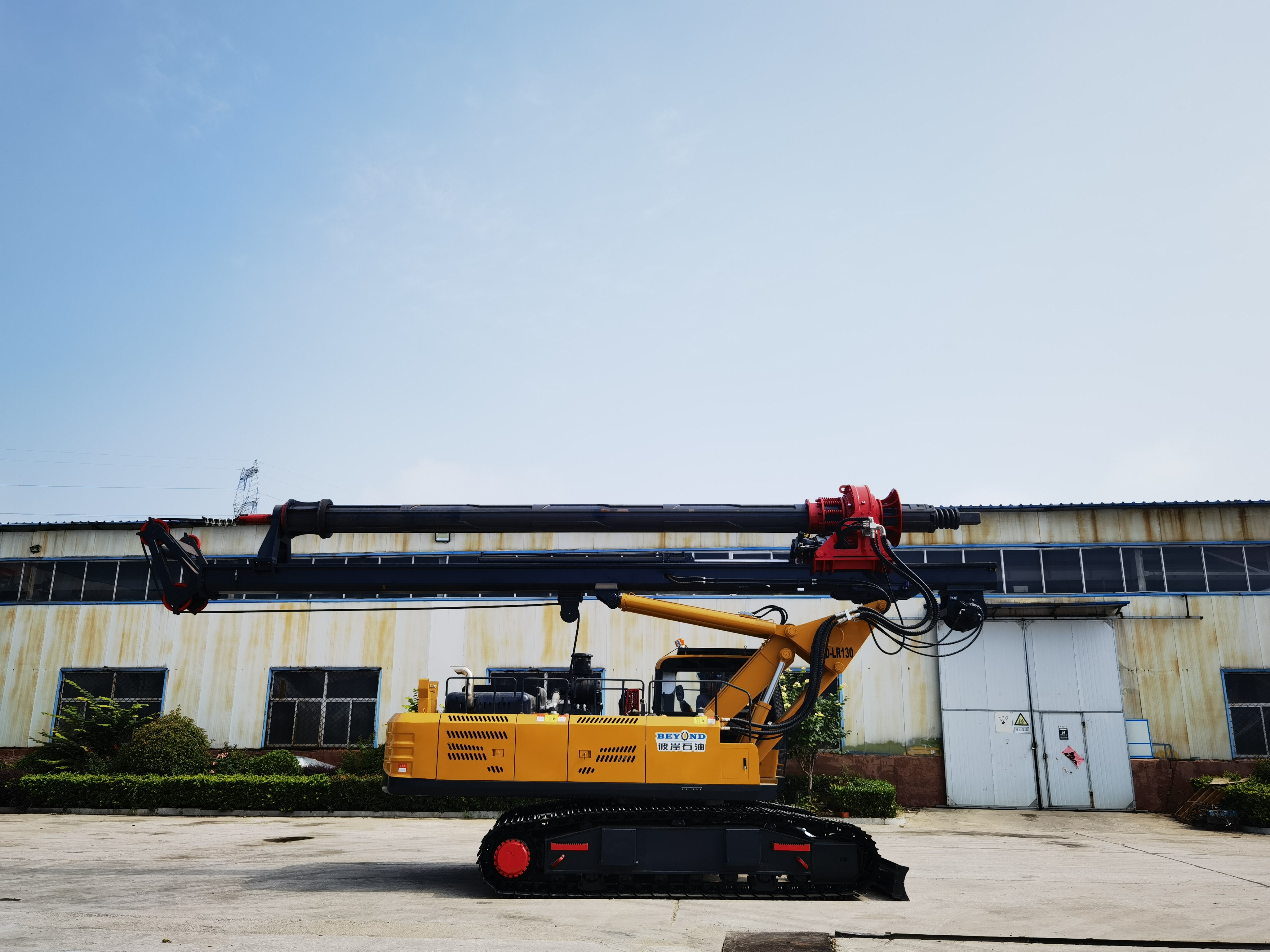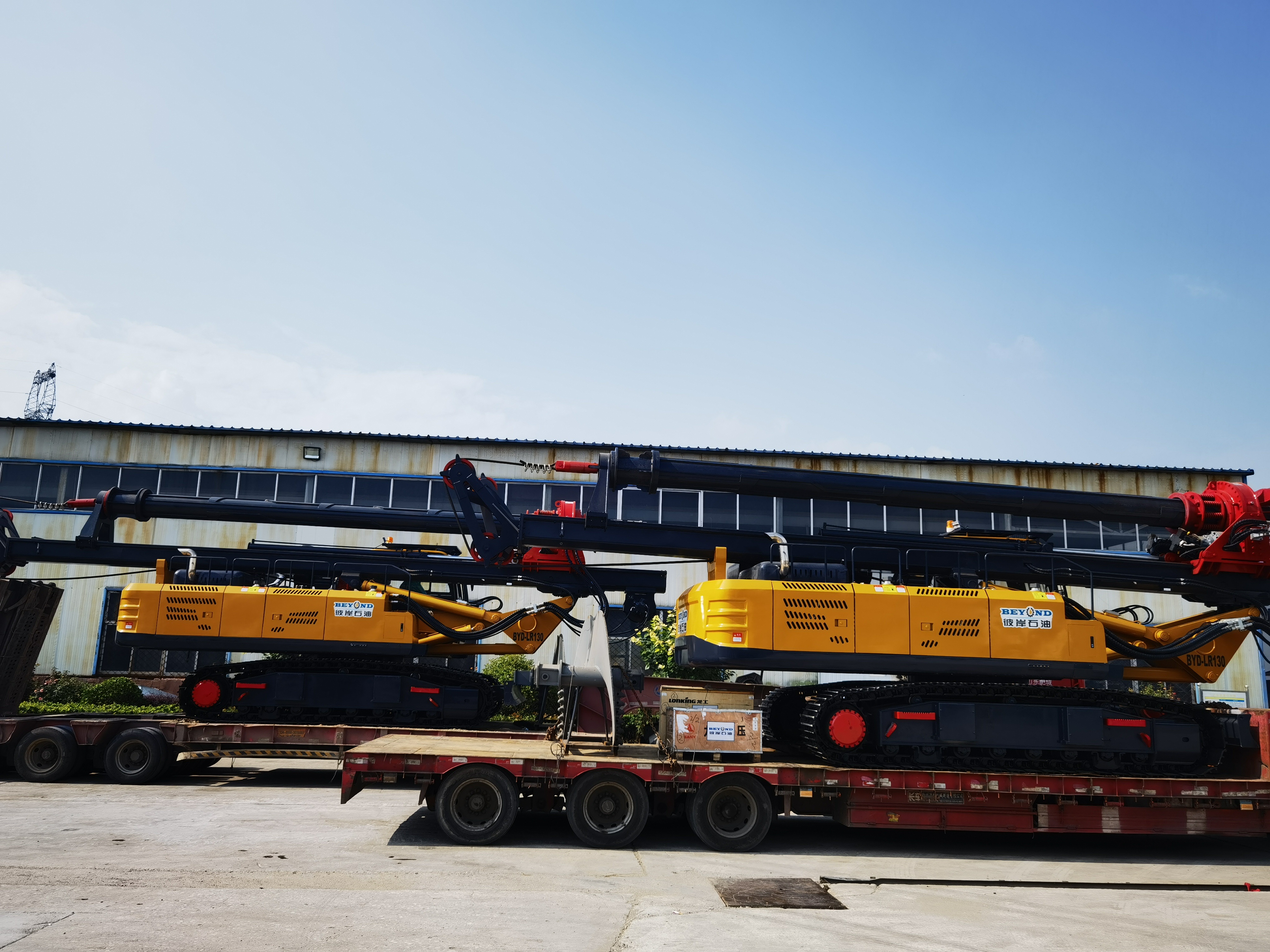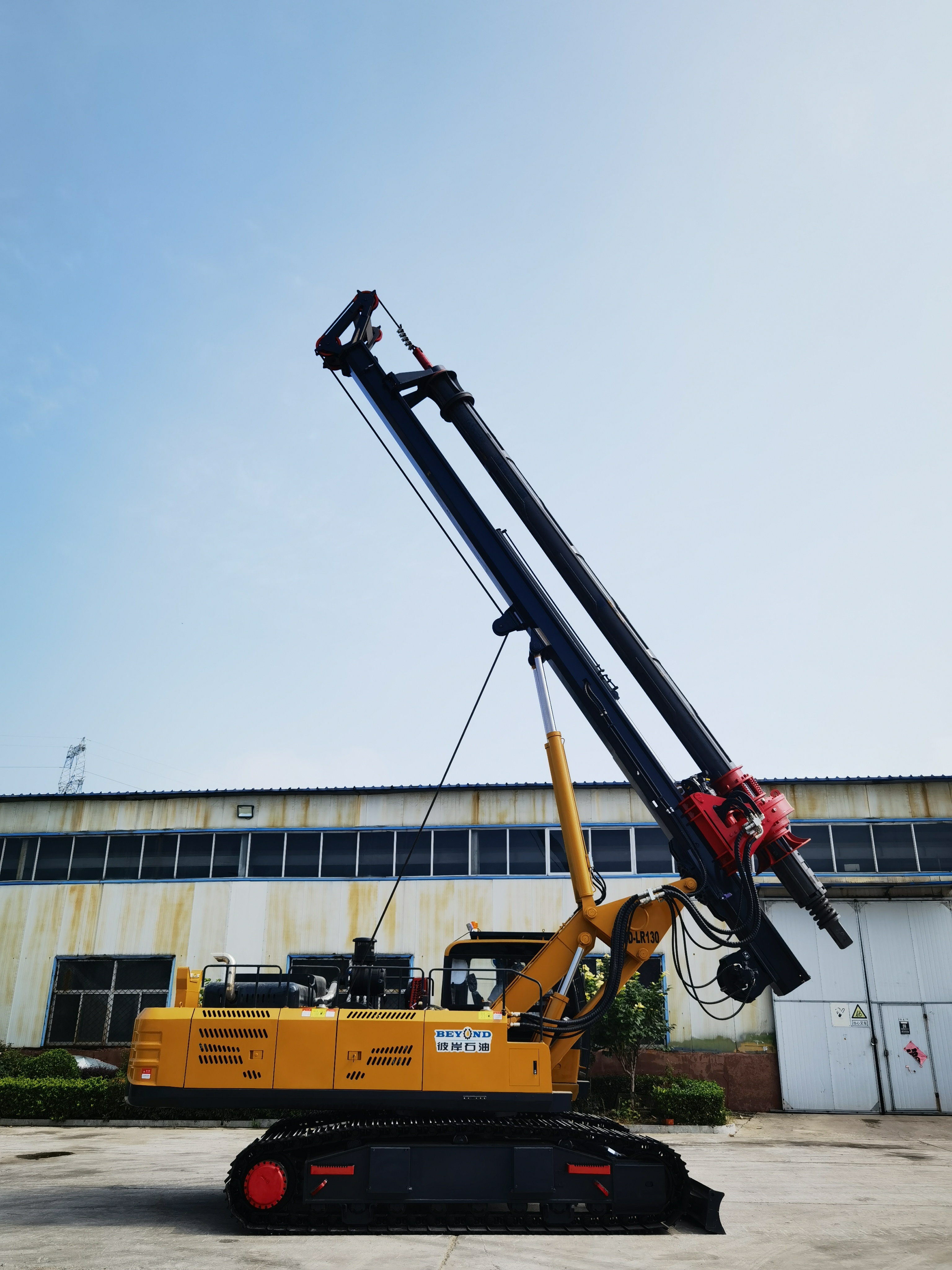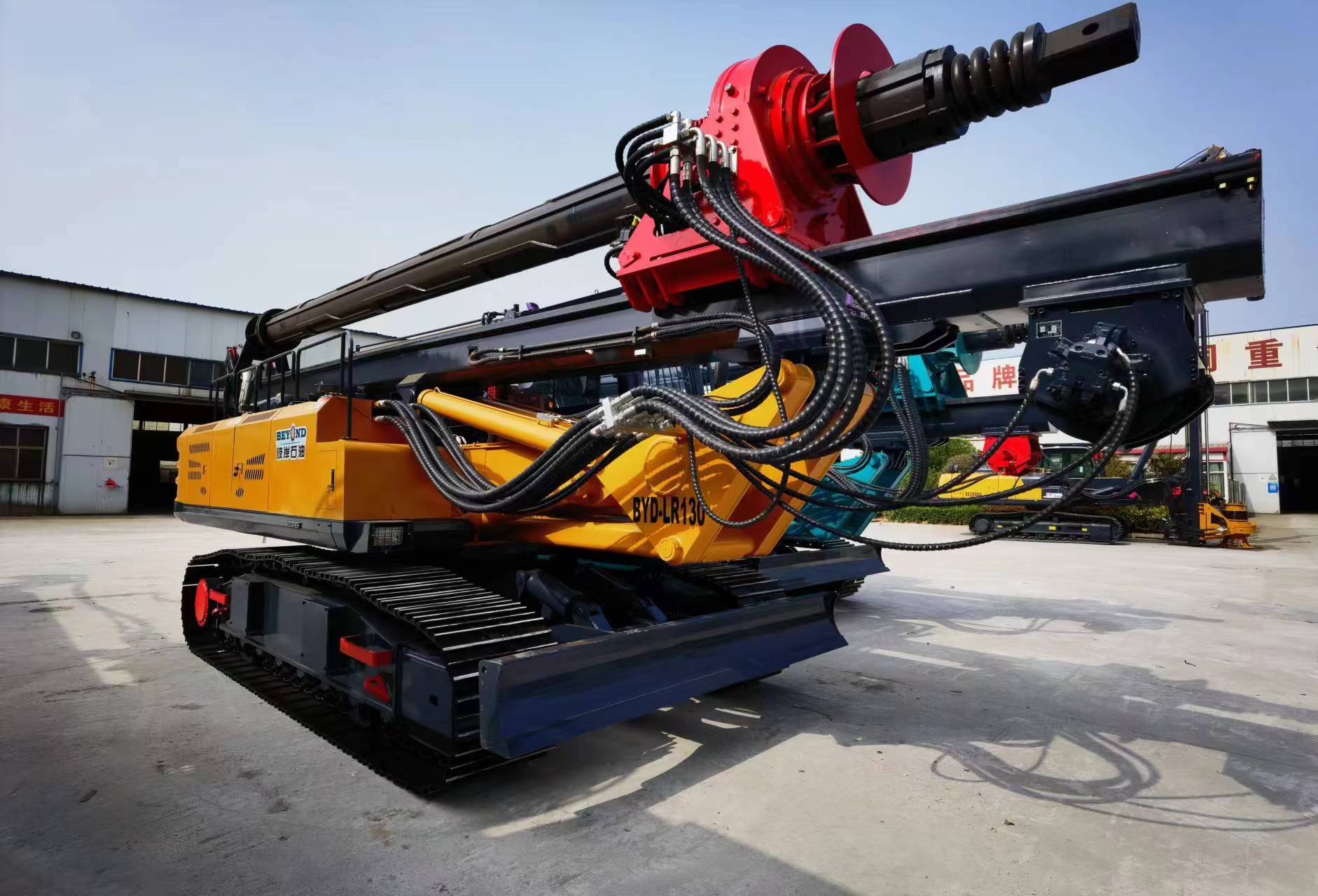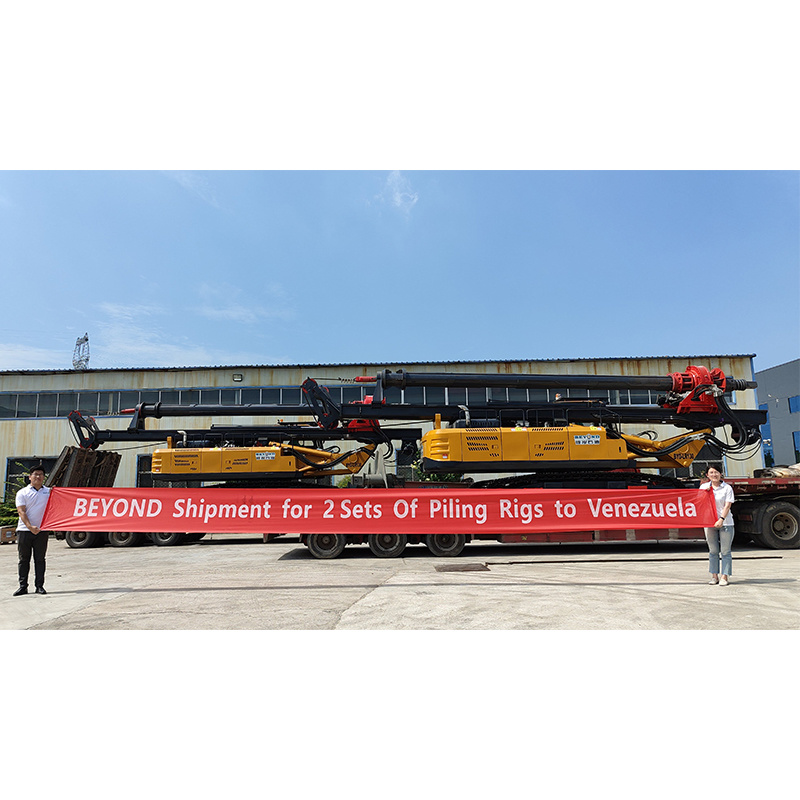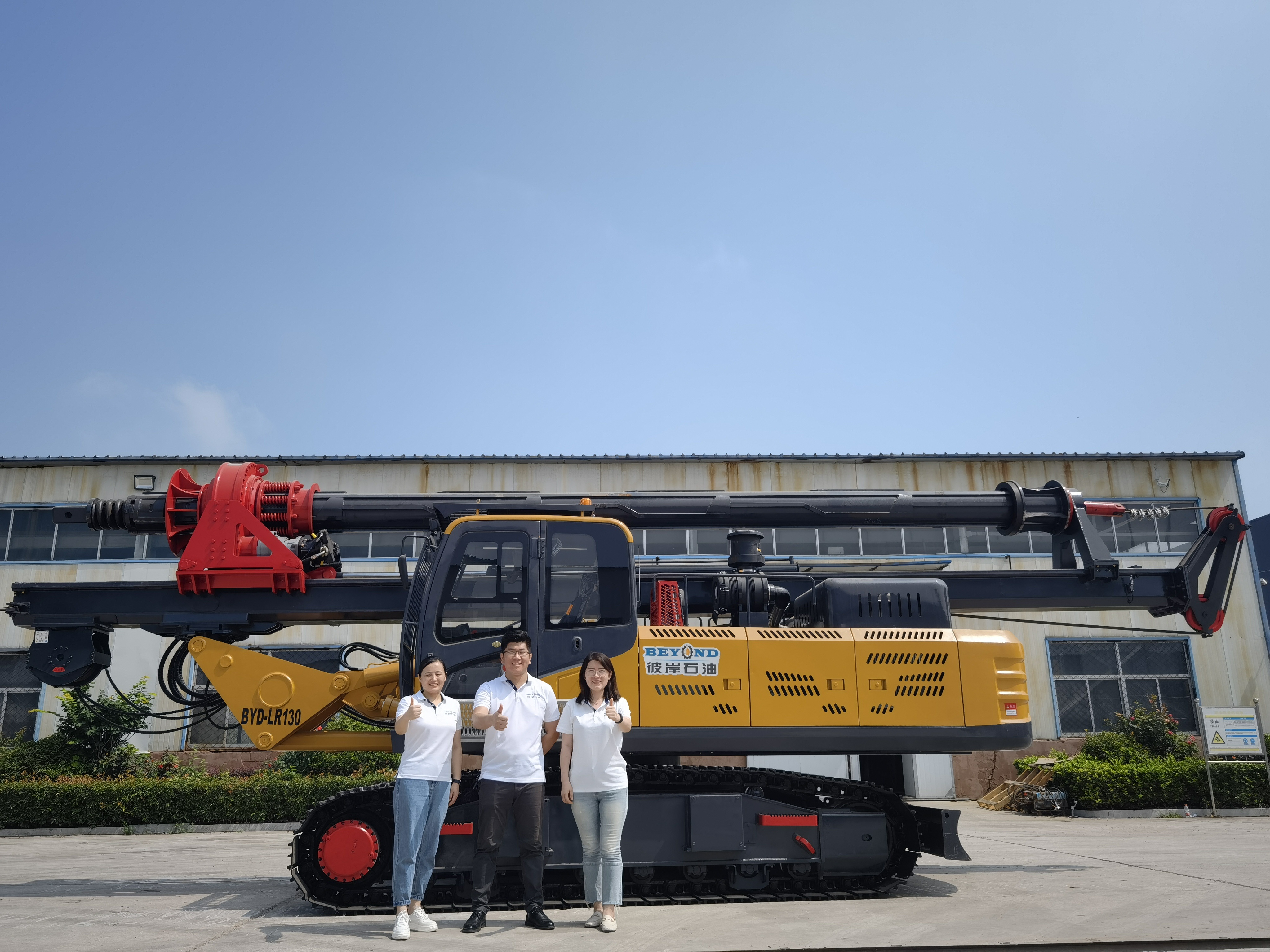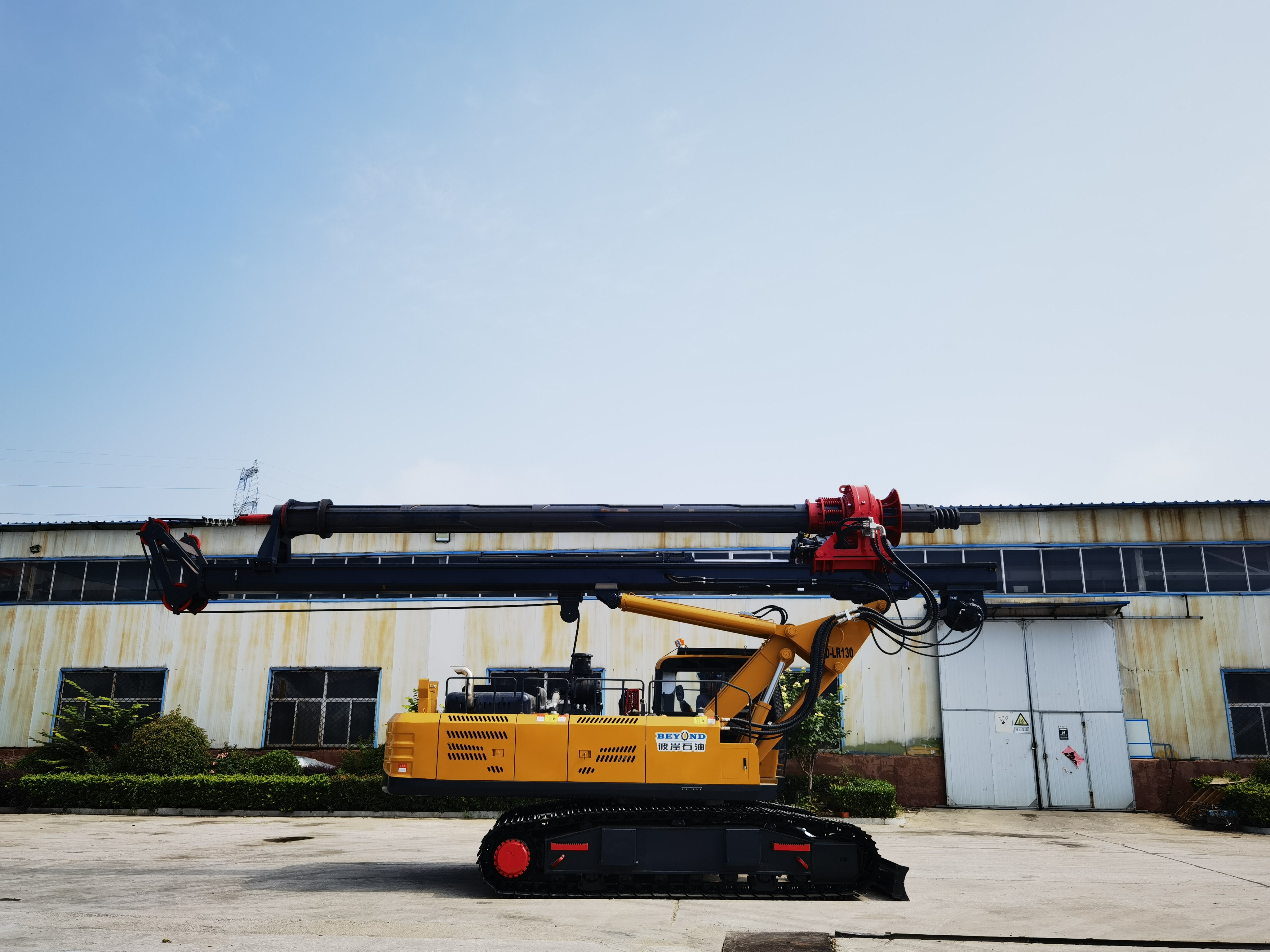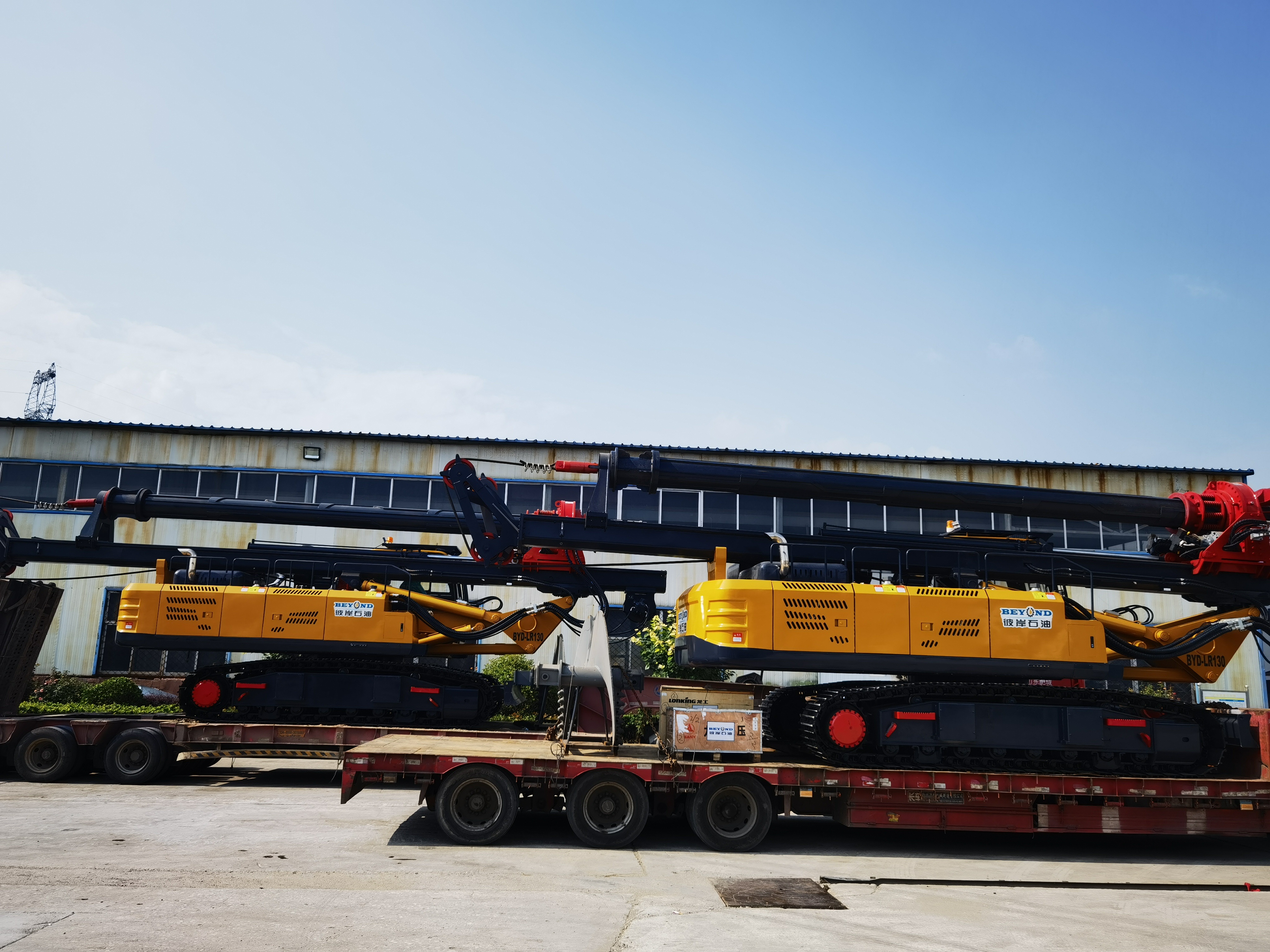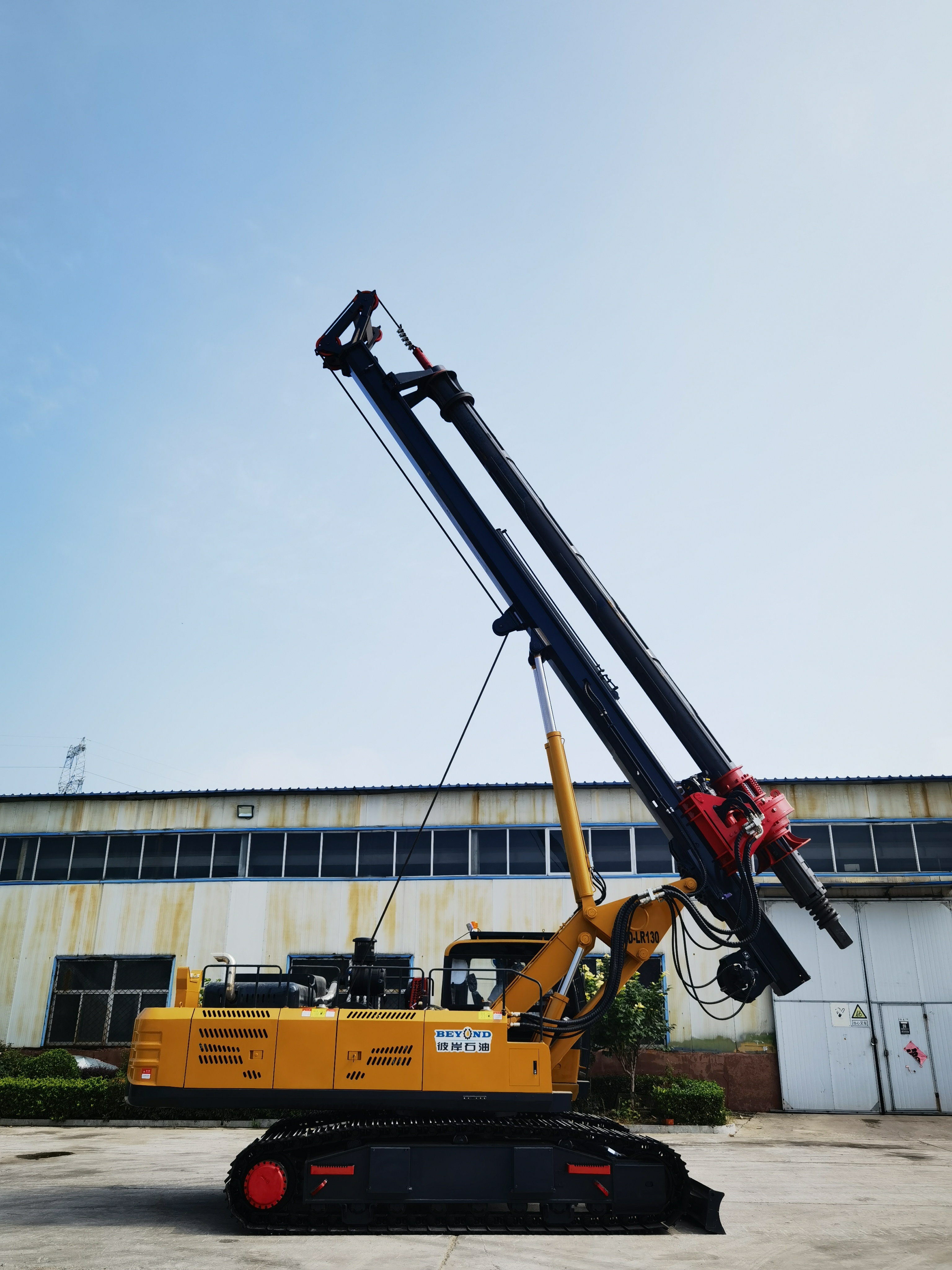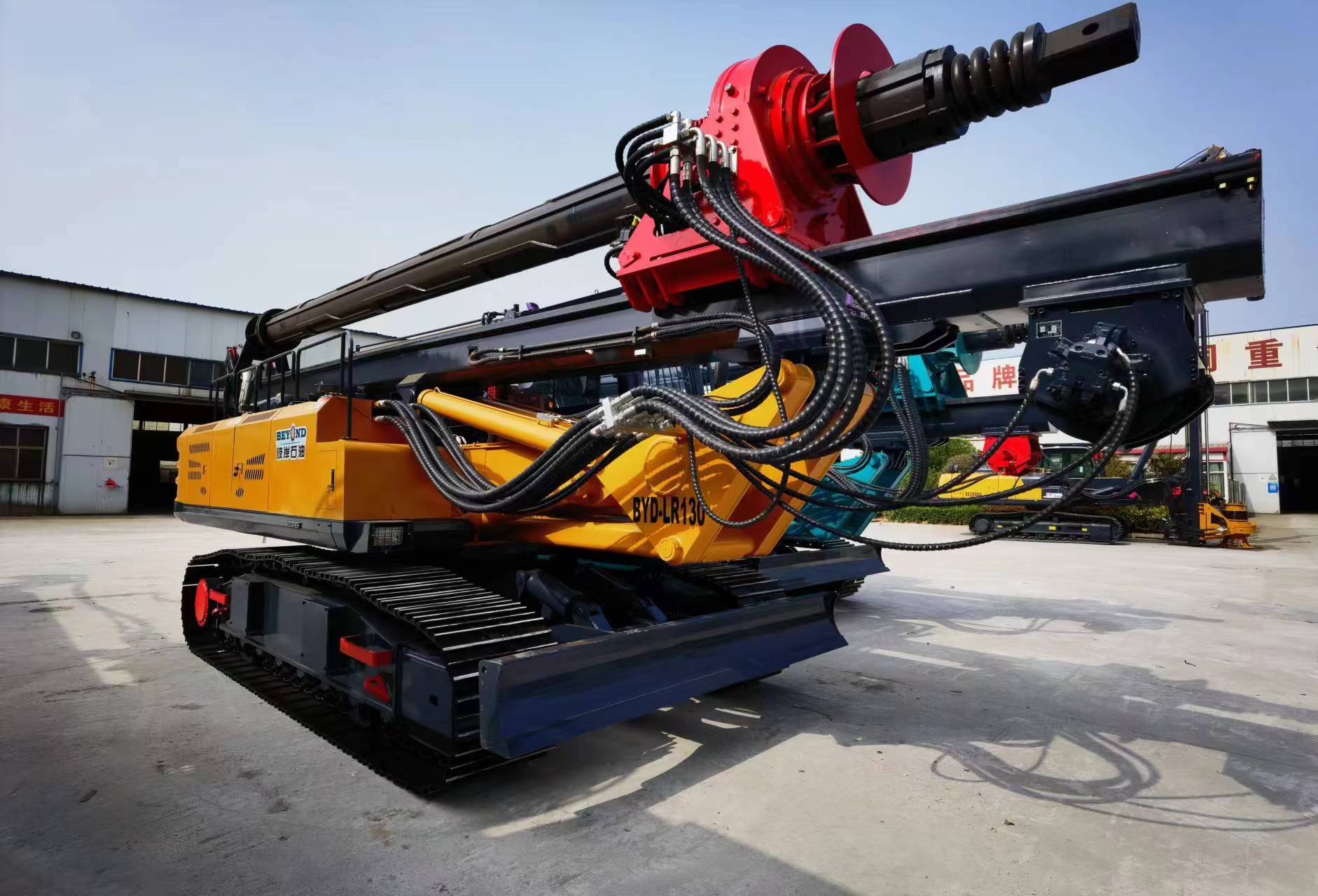 Rotary Drilling Rig LR130
Introduction for Rotary Drilling Rig
---
---
Rotary Drilling Rig LR130
---
1. Introduction for LR130 Crawler Rotary Drilling Rig—30M
1. Piling Rig manufactured with design parameters considering limited working area.
2. Easy handling & easy maintenance
3. Economical solution with high productivity for small diameter piles with low investment.
4. Easy transport with Kelly bar on a single trailer.
5. Compact design & small swing radius enable superior performance in restricted space
6. Dozer blade attachment for sundry site work.
7. High powered turbo-charged Cummins engine.
8. World class PLC with compatible instruments & displays.
9. Reliable hydraulic system powered by Longking/Kawasaki main pump.
10. Optimal rotary drive with Rexroth hydraulic motors & gearbox
11. Enlarged Hydraulic oil tanker and separate motor drive cooling system to improve cooling effect;
12. Operator cabin overhead enlarged glass for easy observation overhead;
13. New designed auxiliary winch available with speed increase to 82m/min for reinforcement cage install;
14. Engine running hours available in cabin panel;
15. Diesel electric pump added in tool box position for easy filling of diesel oil to tank;
16. All rotating parts is installed with grease point;
2. LR130 Technical Specification:
| | | |
| --- | --- | --- |
| 1 | Rotary Drive (dual-motor, Brand: Rexroth) | |
| 1.1 | Torque Output | 120KN.M |
| 1.2 | Rotary Speed | 6-35 r/min |
| 2 | Crowd System | |
| 2.1 | Maximum Crowd Push | 100 KN |
| 2.2 | Maximum Crowd Pull | 130 KN |
| 2.3 | Cylinder Stroke | 2500 mm |
| 2.4 | Maximum Working Pressure | 28 Mpa |
| 2.5 | Pilot Pressure | 4 Mpa |
| 3 | Main Winch (Brand: Rexroth) | |
| 3.1 | Line Pull | 150 KN |
| 3.2 | Line Speed | 72m/min |
| 3.3 | Rope Diameter | 26 mm |
| 4 | Auxiliary Winch (Brand: Longgong) | |
| 4.1 | Line Pull | 40 KN |
| 4.2 | Line Speed | 60m/min |
| 4.3 | Rope Diameter | 14 mm |
| 5 | Engine | |
| 5.1 | Engine Make | Cummins |
| 5.2 | Model | QSB5.9-C210-30 |
| 5.3 | Power | 154kw@2200rpm |
| 5.4 | Emission Standard | EU Stage 3A |
| 5.5 | Maximum Torque | 820 N.m/1400rpm |
| 6 | Undercarriage | |
| 6.1 | Crawler Width (Telescopic) | 2800 mm (open 3600mm) |
| 6.2 | Track Shoes Width | 600 mm |
| 6.3 | Maximum Travel Speed | 5 km/h |
| 7 | General | |
| 7.1 | Main Pump Brand | KAWASAKI |
| 7.2 | Drilling Diameter | 450-1200 mm |
| 7.3 | Drilling Depth | 30 m |
| 7.4 | Tail Swing Radius | 3600 mm |
| 7.5 | Operating Height | 12200 mm |
| 7.6 | Operating Weight | 29000kgs |
| 7.7 | Mast Inclination (Backward/Forward/Lateral) | 90°/4°/4° |
| 7.8 | Hydraulic Tank Capacity | 200L |
| 7.9 | Diesel Tank Capacity | 200L |