Truck-mounted Water Well Drilling Rig
BT600 truck-mounted water well riling rig is truck-mounted rotary drilling rig. The drilling rig adopts the chassis of SINOTRUK 8 x 4 special vehicle.      The diesel engine, double hydraulic winches, mud pump, rotary table, mast, kelly are all installed on the chassis. It equipped with independent 132KW/2200rpm diesel engine for drilling, and install generator set (MF)to provide night lighting or welding maintenance at the construction site.  According to the local geological conditions, BT600 drilling rig can drill with mud, DTH hammer, air foam and hydro-hammer.  It is highly adaptable to the stratum structure and can be used for drilling in clay, sand, highly weathered rock, bedrock, basalt and other strata.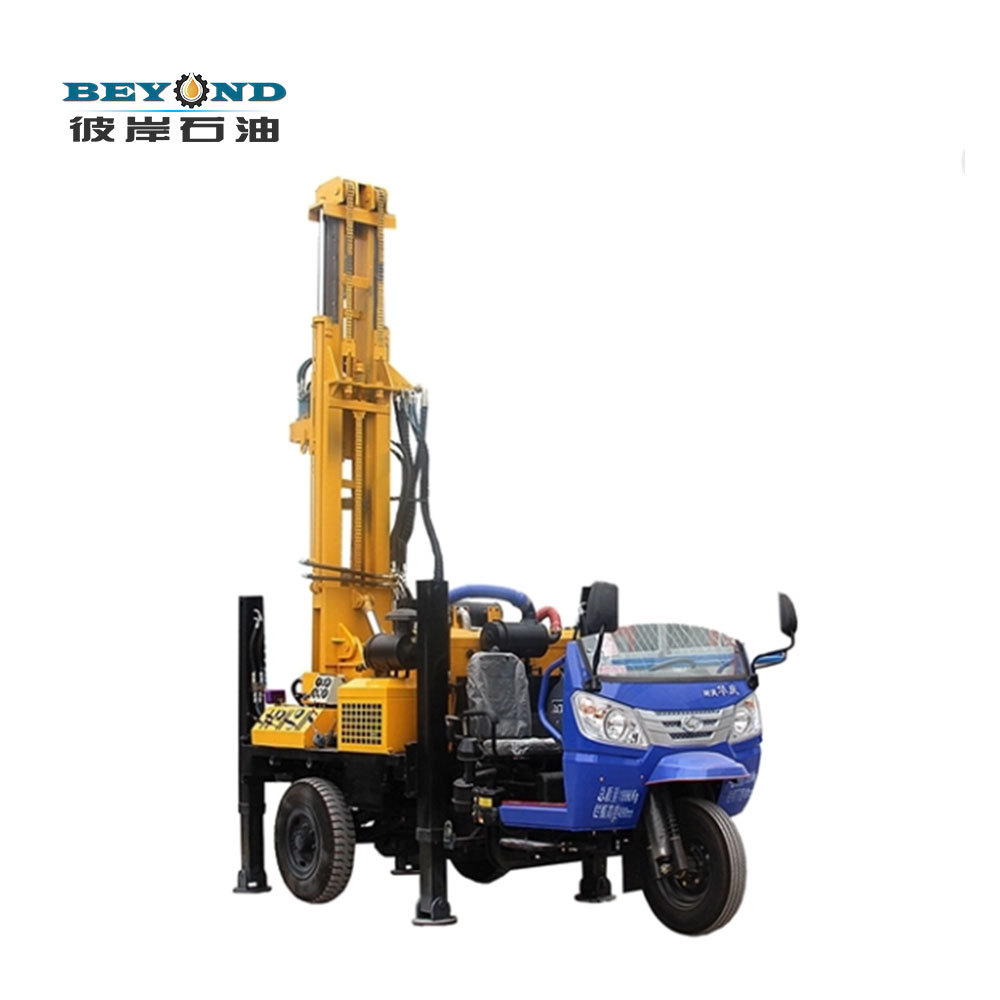 Note: 1. Model Explanation: B=Beyond; C=Crawler-mounted; 800/600/500/…=Rated Drilling Depth; R=Rubber Crawler; W=Wheel;
The above price is only for main rig part, the other accessories like drill pipe, drilling bit, tools etc need to be quoted extra.