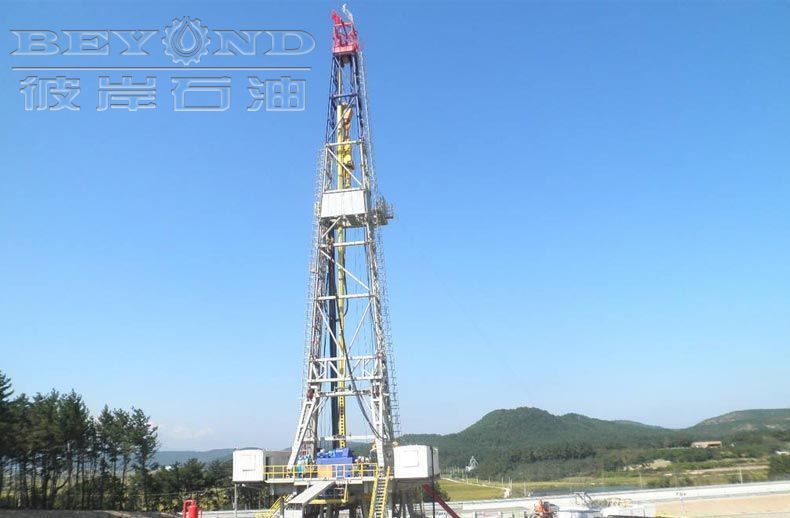 The drilling rig is powered by a diesel generator. The AC power from several diesel generators controls and drives drawwork, mud pumps,rotary table drive motors, motor-driven drawwork, mud pumps and rotary tables via SCR or VFD systems. Drilling rig adopts K type derrick, low installation, overall release; base with parallelogram structure, low installation, use drawwork tension to rise in place; Drawwork main brake using hydraulic disc brakes, auxiliary brake for electromagnetic eddy current brake or Eaton brake; VFD drive of the rig drawwork, auxiliary brake can use energy braking; drive turntable motor through two gearbox drive rotary table.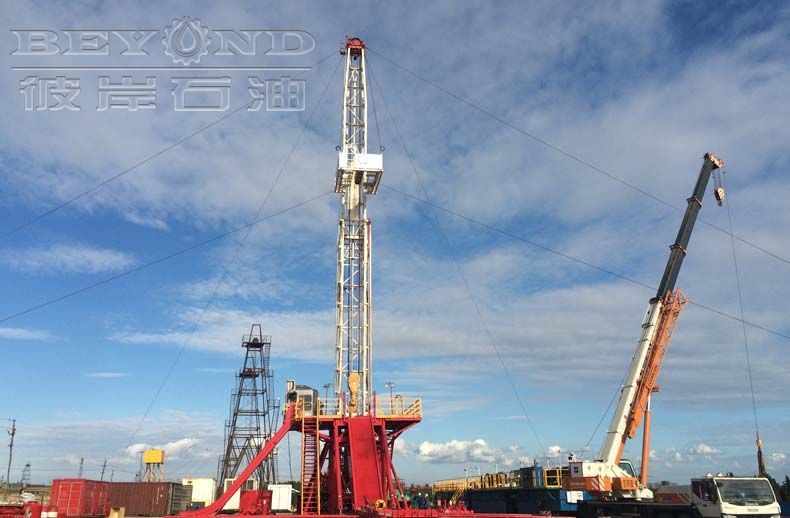 ZJ40Truck-mounted Drilling Rig
ZJ40 Truck-mounted Drilling Rig adopts double Caterpillar C18 engines with Allison transmissions. It is the best-selling mobile drilling rig for both oil drilling and workover purposes. It can reach up to 4,000m drilling depth and 10,000m workover depth, with 2,250kN max hook load. ZJ40 rig is the ideal choice for heavy duty workover and mobile drilling operation.