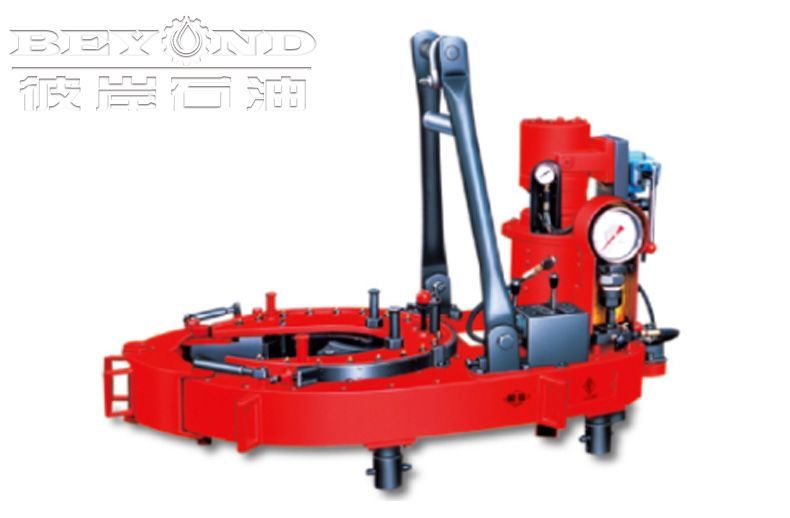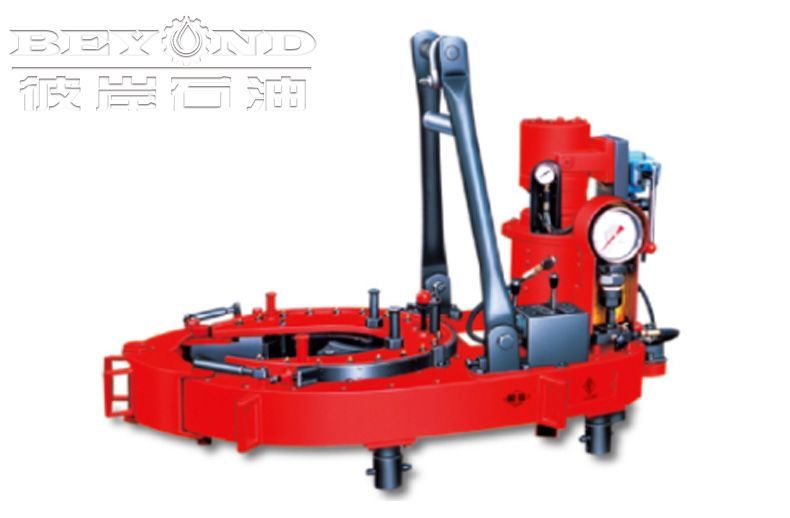 TQ Casing Power Tong
This series of casing power tongs is a professional equipment for lifting all kinds of bushing.
---
---
---
It has the following characteristics:
The best cutting diameter ratio design, reliable clamping, no slippage;
The brake band brake, the righting mechanism under the;
The hydraulic, two gear speed, using gear gear;
The automatic control system of the optional torque. The installation of torque automatic control system is better.
Main technical parameters:
| | | | |
| --- | --- | --- | --- |
| Model | TQ245/20Y | TQ340/35Y | TQ508/70Y |
| Application Range of Master Tong | Φ102~Φ245mm | Φ140~Φ340mm | Φ245~Φ508mm |
| Application Range of Backup Tong | Φ121~Φ270mm | Φ154~Φ365mm | Φ270~Φ533mm |
| High Gear Rated Torque | 2600N.m | 4800N.m | 10160N.m |
| Low Gear Rated Torque | 20000N.m | 35000N.m | 70000N.m |
| High Gear Rotation Speed | 67 rpm | 42 rpm | 23 rpm |
| Low Gear Rotation Speed | 9 rpm | 6 rpm | 3 rpm |
| Rated Operation Pressure | 14 MPa | 14 MPa | 17 MPa |
| Max. Flow | 120 L/min | 120 L/min | 120 L/min |
| Dimension:L×W×H mm | 1500×630×650 | 1450×980×650 | 1980×1219×690 |
| Weight(With Backup) | 650kg | 1050 kg | 2250 kg |