---
BEYOND 2023 Q2 & Mid-year review meeting
---
BEYOND 2023 Q2 & Mid-year review meeting
BEYOND 2023 Q2 & Mid-year review meeting
The 2023 Q2 & Mid-year review and the Q3 kick-off meeting of BEYOND Petro was held in the Qingzhou office on August 7, 2023. At the beginning of the meeting, Mr. Zhao, the general manager, gave great affirmation and praise to our excellent achievements in the first half of 2023.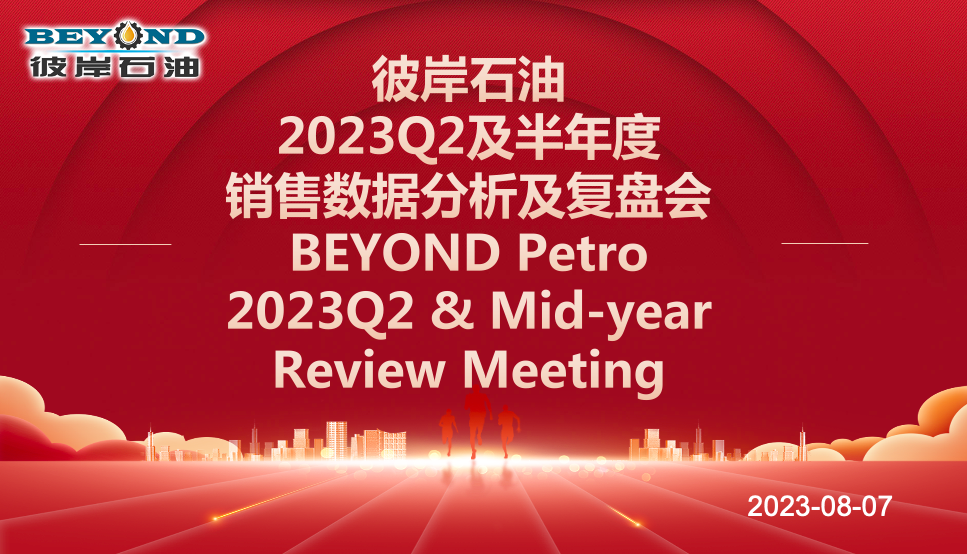 Looking back on the past, looking forward to the future. The various departments and employees of BEYOND took turns to speak on the stage to report their work in the first half of the year and work plan for Q3. Everyone put forward their opinions on the problems encountered in the work for discussion.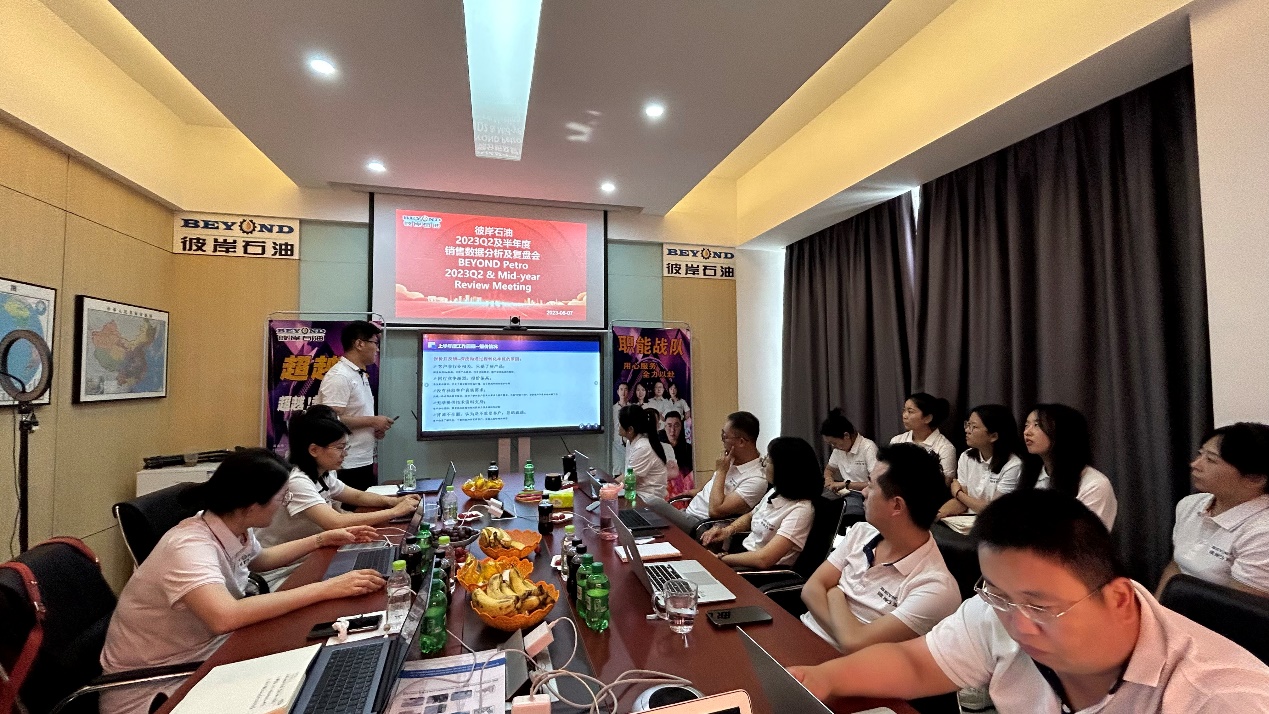 After listening to everyone's work reports, the general manager commented and summarized the meeting and the company's business in the first half of the year, and awarded trophies to employees with outstanding performance in Q2.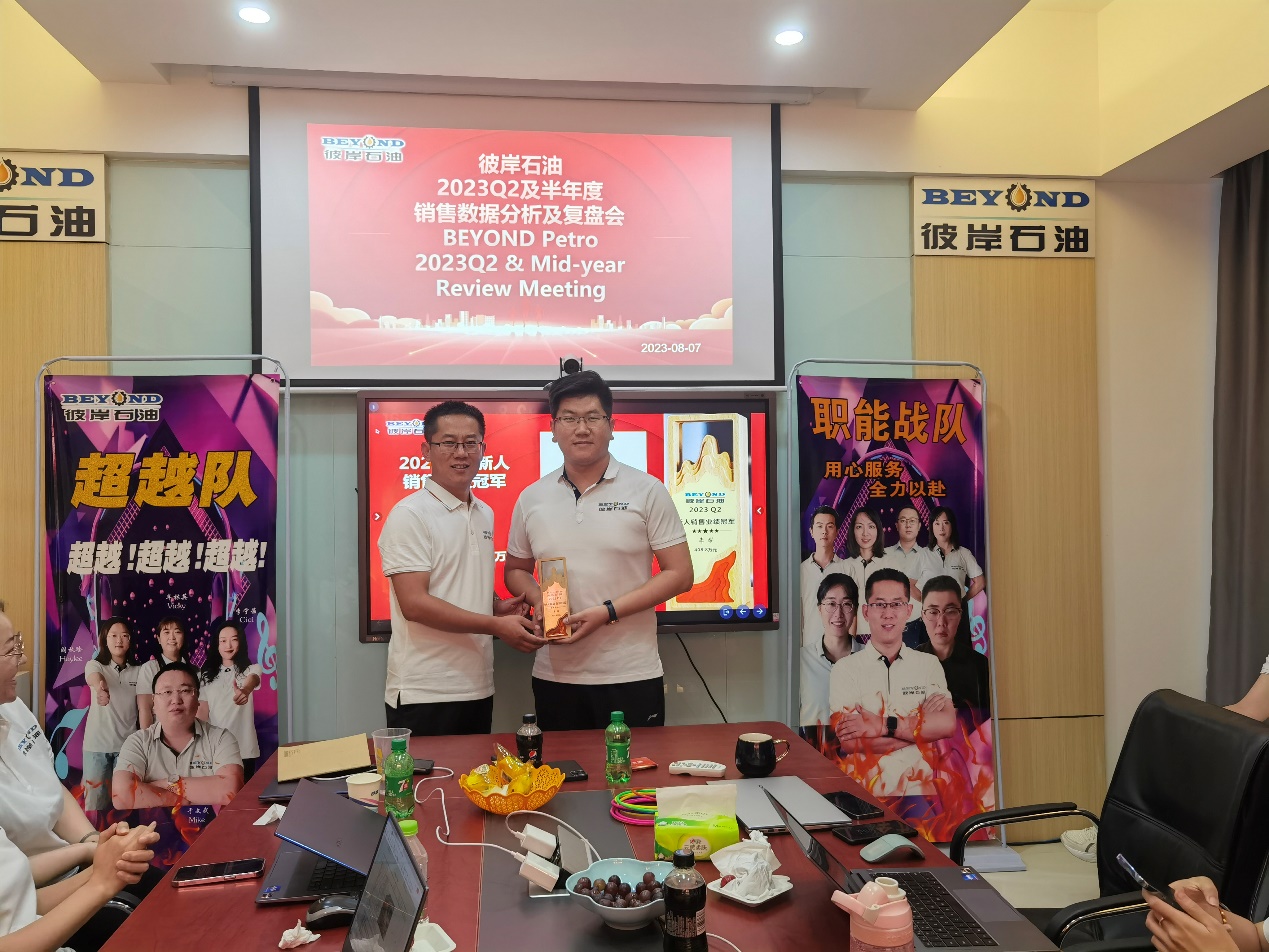 Of course, there is also a moment of leisure in a serious meeting. During the break, everyone played the game of ferrule. This is BEYOND, a group of energetic and hard-working young teams, working hard on the road to become a first-class supplier of oil drilling equipment!
"Together", "Everyone", "Achieves", "More", gathering into the "TEAM". A group of people with one heart, BEYOND will serve you with a more professional and enthusiastic attitude!