---
BEYOND Petro 2023 Q1 Review & Q2 Kick-off Meeting
---
BEYOND Petro 2023 Q1 Review & Q2 Kick-off Meeting
BEYOND Petro 2023 Q1 Review & Q2 Kick-off Meeting was held on April 14, 2023. at Qingzhou office. At the beginning of the meeting, managing director Mr. Alex Zhao gave a great affirmation and praise to our outstanding achievements in the first quarter of 2023; and used "Q1 ends perfectly, Q2 continues the legend" as the slogan of this meeting.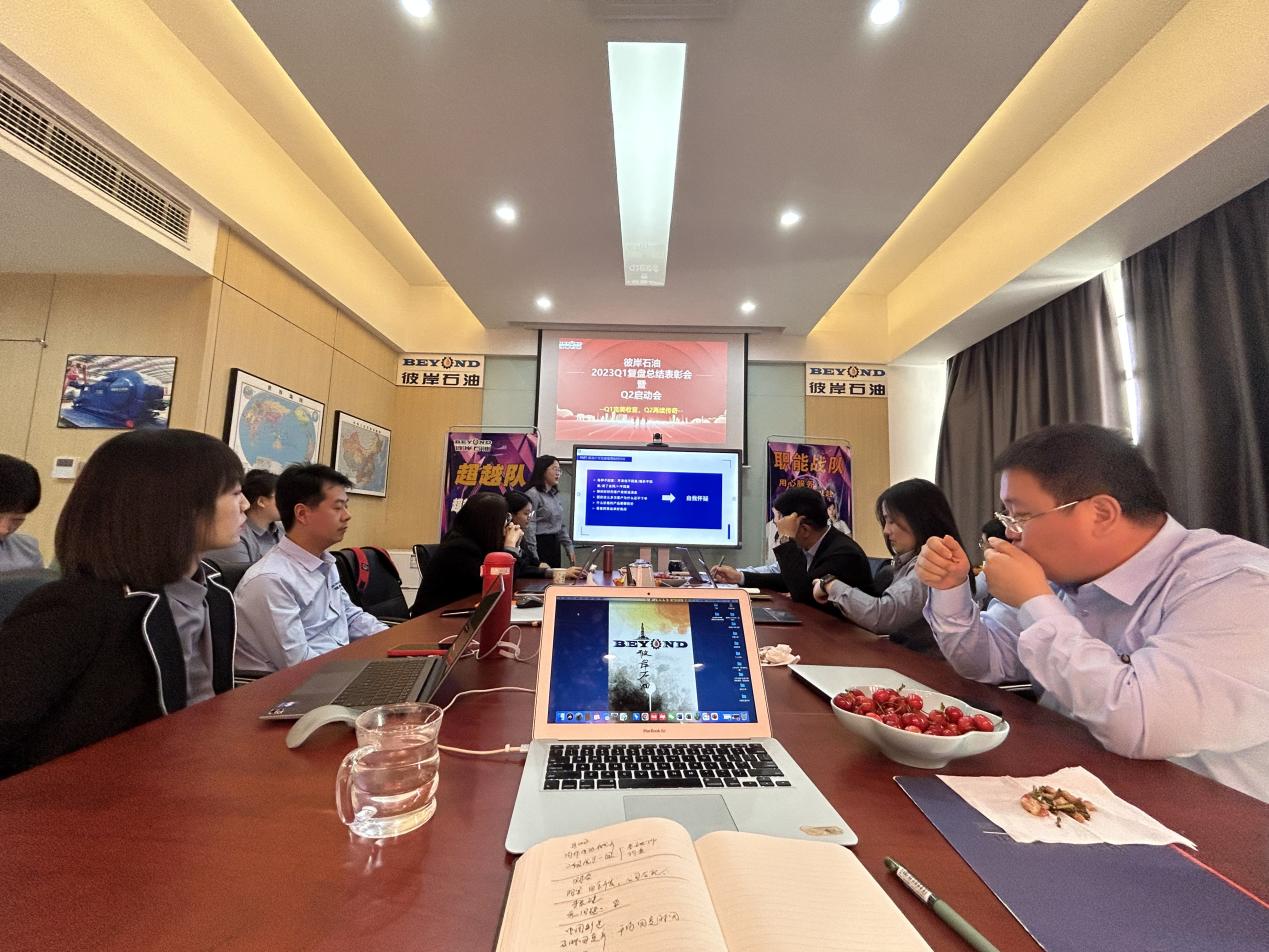 The meeting is mainly divided into the following parts: First, the leaders of various departments summarized the work of the first quarter; then the employees who performed outstandingly in the first quarter shared their successful experiences; At last, managing director Mr. Alex Zhao led the staff to review and summarize the company data; rewarding Q1 outstanding employees; and proposing business strategy for Q2.
After the meeting, the staff had a sumptuous lunch together; in the afternoon, we took some company group photos. Today's quarterly meeting gathers us together to celebrate the Q1 outstanding achievements, to boost our team's spirit be higher, to make our vision clearer, to make our goals clearer, and to lead everyone realize their dreams with full passion!

---
Beyond Petroleum Equipment
Head Office: Floor 9, Haidai Fortune Plaza, East Fangongting Road, Qingzhou City, Shandong Province, China, P.C. 262500;
Branch Office: Floor 24, Tower A, FuWei Mansion, East Shengli Avenue, Weifang City, Shandond Province, China, P.C. 261000;
Tel/Fax: +86-536-7453856


---
Copyright © 2022 Shandong Beyond Petroleum Equipment Co., Ltd