---
---
BEYOND Annular BOP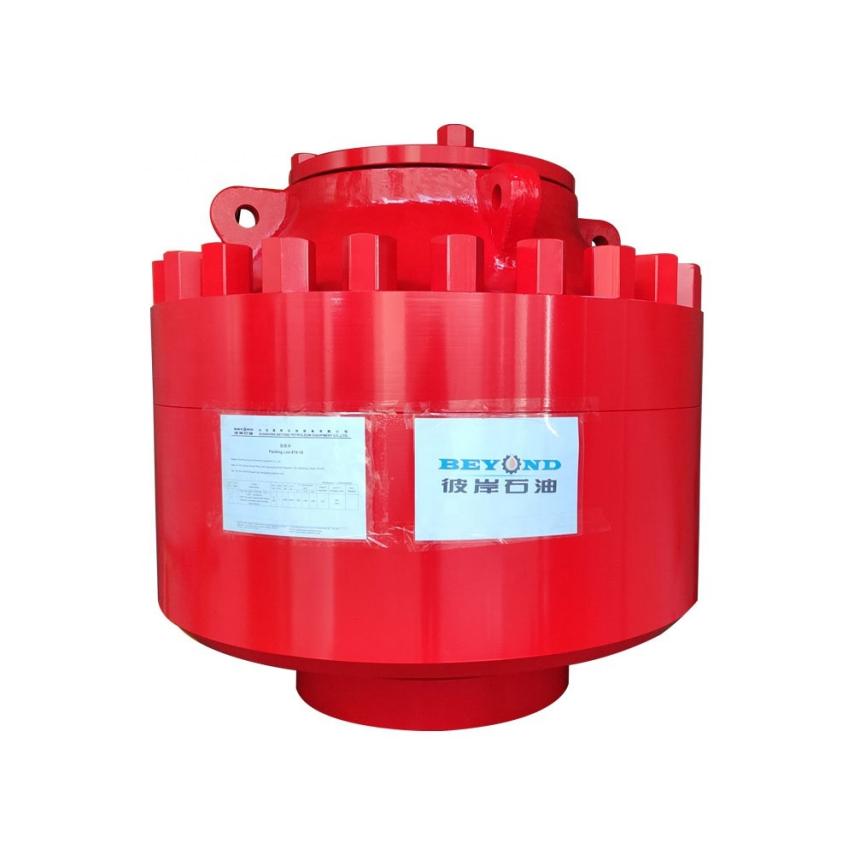 BEYOND annular blowout preventer has a compact structure and can seal kelly pipes, drill pipe joints, drill collars, casings, and cables of various shapes and sizes. It is mainly used to control the wellhead pressure in the drilling, well work over and oil testing, effectively preventing from the blowout accidents and working in safety, Annular BOP can only be used when equipped with BOP hydraulic control device it is usually used with ram BOP or separately, Sealing element has spherical and conical type. Spherical blowout preventer has bolt cap type and wedge cap type.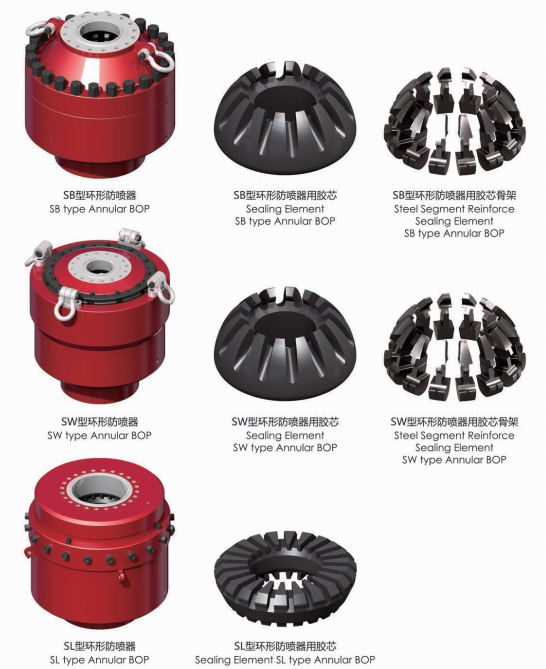 BEYOND annular BOP features:
Strong and reliable sealing rubber core: under hundreds of rated working pressure tests, it can provide reliable sealing.

Strong and simple structure: composed of five main parts.

The compact main body design saves space: the height is only 80% to 85% of other annular BOPs.

The hydraulic system is simple and easy to operate: only need to connect 2 hydraulic joints.

Wear rings and moving parts avoid gold-to-metal contact, maximizing service life.

Suitable for H2S working conditions: The standard BOP is suitable for H2S working conditions inside, and the simple replacement of bolts and hooks makes its exterior suitable for H2S working conditions.

Particularly lightweight BOPs can be lifted by helicopter.

Operation and maintenance are simple and convenient. Replacement of rubber core will not allow mud to enter the hydraulic system.

Steel reinforced seals will not form a seal when the rubber wears out.

The rubber core design can prolong the trip service life.
Annular BOP Sizes and Models

Work pressure (psi)

Diameter(in)

7-1/16

11

13-5/8

20-3/4

21-1/4

10000

5000

3000

2000

Bolted Cap - Spherical BOP

Wedge Cap - Spherical BOP

Block Cone BOP
BEYOND establishes the service philosophy of "Customer-Focus and beyond customer satisfaction", and sincerely welcomes extensive exchanges and cooperation with overseas friends, develops in exchanges, and wins in cooperation.