---
Horizontal Directional Drilling and HDD Pump
---
Horizontal Directional Drilling and HDD Pump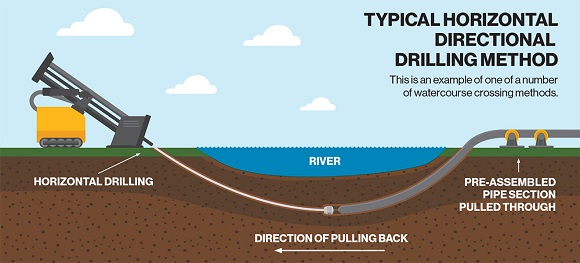 Horizontal directional drilling (HDD) technique, also referred as trenchless drilling technique, is a process of boring a horizonal hole for the installation of new pipes without the use of conventional trenching. Three stages are involved within the HDD drilling process. There are drilling the pilot hole, reaming and laying the casing, and pulling the pipe into position. As most HDD project rely on a drilling mud system, there is where HDD mud pump shows up and become important.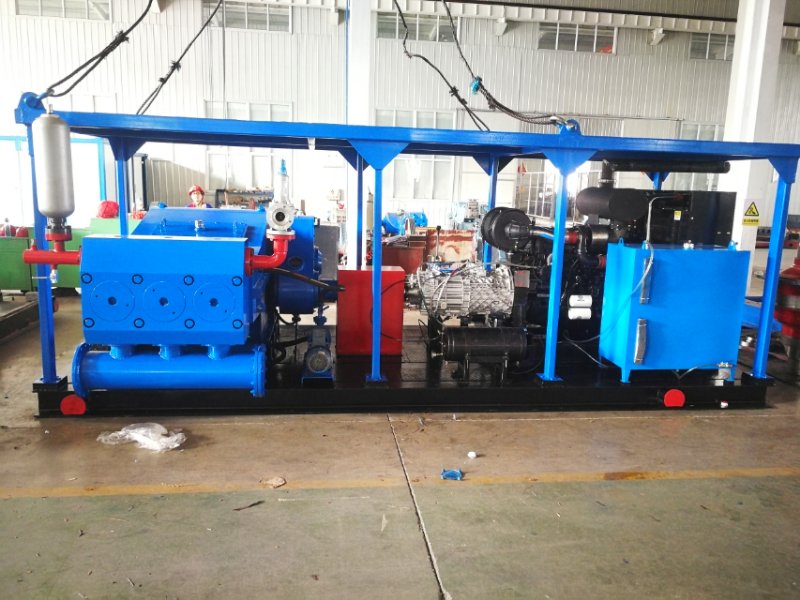 3TP-1800 Trenchless Pump is a specially design for trenchless/HDD drilling work conditions. As it's compact in size and less in weight comparing to F-500 mud pumps, but in the mean time it's able to provide a larger displacement rate by installing of a larger size of liner. HDD pump can be assembled with engine and transmission system on the same skid which makes it easy to handle whether in operation or transportation.
Technical Parameters Comparison

Model

F-500

F-800

3TP-2800

Rated Displacement (L/min)

2140

2335

2800

Liner Diameter(mm)

170

170

220

Max Working Pressure (Mpa)

9.4

13.8

9

Rated Stroke (SPM)

165

150

120

Max. Stroke (SPM)

170

160

140

Weight (kg)

9770

14500

7800

Rated Power (KW)

373

596

300
Most importantly, it is much more cost-effective than the F-500 mud pump which is commonly used in the market as a replacement for HDD mud pump. A single F-500 mud pump could cost $60,000 but a 3TP-2800 is only $46,000 which is almost a 15 thousand dollar saving comparing to F-500. It can also save the cost on the accessories such as engine set and transmission set since it is only 300KW and 7.8 metric ton in weight. Furthermore, it can save your fuel cost after it start to run at site.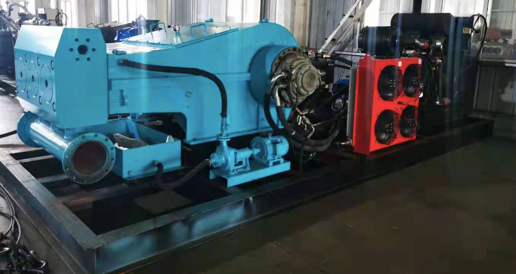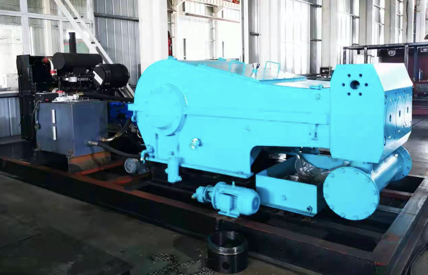 Hydraulic Driven Pump Package
You can choose to drive it by both mechanical gear box and a hydraulic motor. If you want to get different pressure and flowrate from the pump, there will be no need to change the liner frequently, you'll be only need to the vary the speed of the gearbox.
HDD Pump,Horizontal Directional Drilling