---
Hot Sales of Degasser of BEYOND
---
Hot Sales of Degasser of BEYOND
Vacuum Degasser is a solids control equipment specially designed to deal with gas-invaded driling fluid. It can get rid of incursive gas quickly from drilling fluid to recover specific solid ratio and to stabilize the outcome performance of the drilling fluid. It is an indispensable equipment in exploratory well and drilling in ultra-deep well and under-balanced drilling. It is applicable to various kinds of drilling liquid cycling purification system.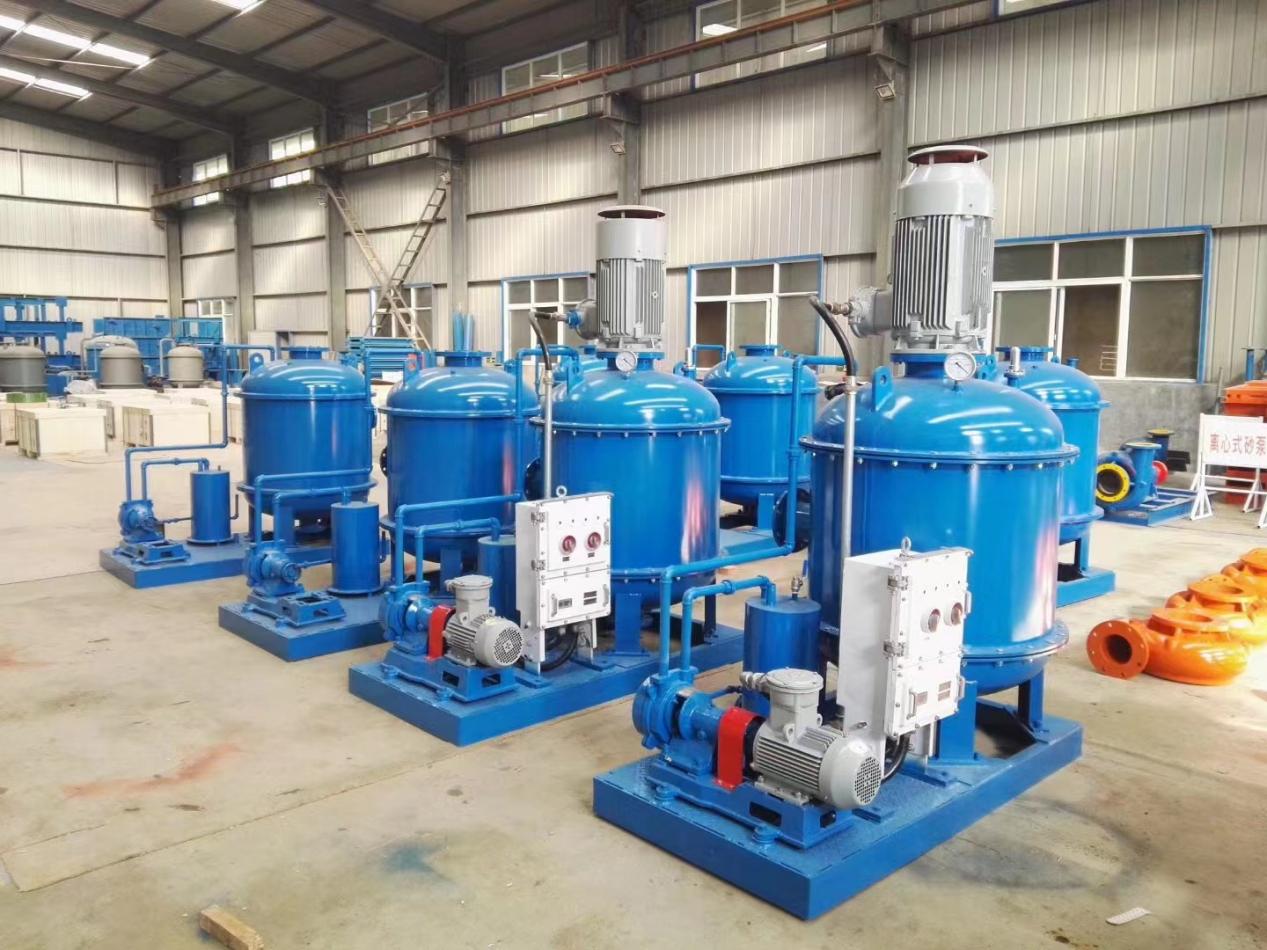 This degasser is equipped with water-ring vacuum pump and constant
temperature working status. It is suitable to suck flammable and combustible
gas, with safe and reliable performance.
BEYOND Degasser Main structure description: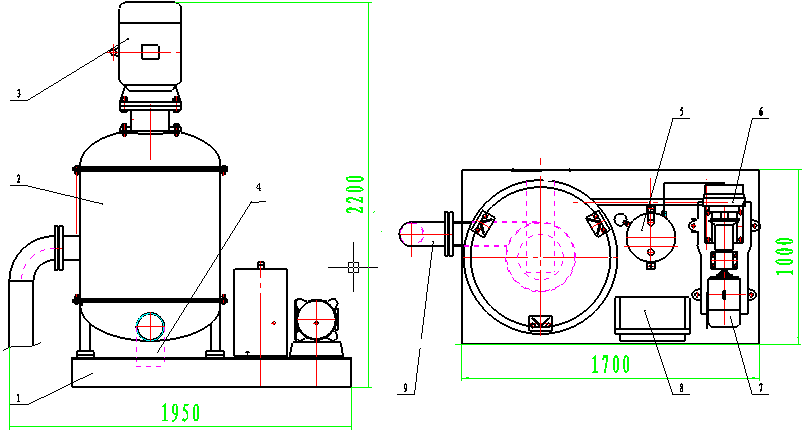 1. Fixed base 2. Vacuum tank 3. Main motor
4. Mud inlet 5. Water storage tank 6. Vacuum pump
7. Vacuum pump motor 8. Electrical system control box 9. Mud outlet
If you are needed, can refer the BEYOND main technical parameter
Model

ZCQ-240

ZCQ360-180

ZCQ-300

Discharge capacity

200~260m3/h

300~360m3/h

280~320m3/h

Vacuum

degree

280~400mmHg

400~550mmHg

380~500mmHg

Efficiency

S95%

S95%

S95%

Main motor power

15kW

22kW

Vacuum pump motor

power

2.2 kW/3 kW 60Hz

4 kW/5.5 kW 60Hz

3 kW/4 kW 60Hz

Inlet diameter

5"

6"

8"

Outlet diameter

6"

8"

8"

Weight

1150kg

1470kg

1300kg

Overall dimension

1990×1100×2300mm

2200×1220×2400mm

2500×1400×2100mm