---
Stocked XJ850(ZJ40)Mobile Drilling Rig
---
Stocked XJ850(ZJ40)Mobile Drilling Rig
Stocked XJ-850 (ZJ-40) Mobile Drilling Rig -Technical Specifications.pdf
Stocked XJ850(ZJ40)Mobile Drilling Rig
In the construction of oil and natural gas exploration and development, workover operation is an important part. Oil, gas and water wells may have faults at any time in the process of flowing, pumping, water injection and gas injection, resulting in the reduction or even shutdown of oil wells, such as downhole sand plugging, serious wax deposition in the wellbore, reduced permeability, oil, gas and water layers communicating with each other, production wells drying up and other failures of the oil wells themselves, such as tubing fracture, tubing connection tripping, casing flattening Oil well structure damage such as fracture and permeability; Downhole production equipment failure such as bent, broken or tripped oil rod, abnormal operation of oil well pump, etc; After a fault occurs, the normal production of the oil well can only be restored by removing the fault, replacing the equipment and adjusting the parameters of the oil well through downhole operation.
The main content of workover operation can be summarized into the following three aspects:
(1) Tripping operation, such as proposing, repairing and replacing downhole oil production equipment and tools such as tubing, sucker rod and oil pump that have failed or damaged, and then running them into the well, as well as pumping, sand fishing, mechanical wax removal, etc
(2)Circulation operation in the well, such as sand flushing, hot washing of circulating mud, etc
(3) Rotary operations, such as sand plugging, cement plug drilling, reaming, grinding, sidetracking and casing repair, are important measures for stable production in the oilfield, and workover rig is the key equipment for workover.
Now we have one set of Stocked XJ850(ZJ40)Mobile Drilling Rig for sale, Please refer to the PDF file for detailed technical parameters.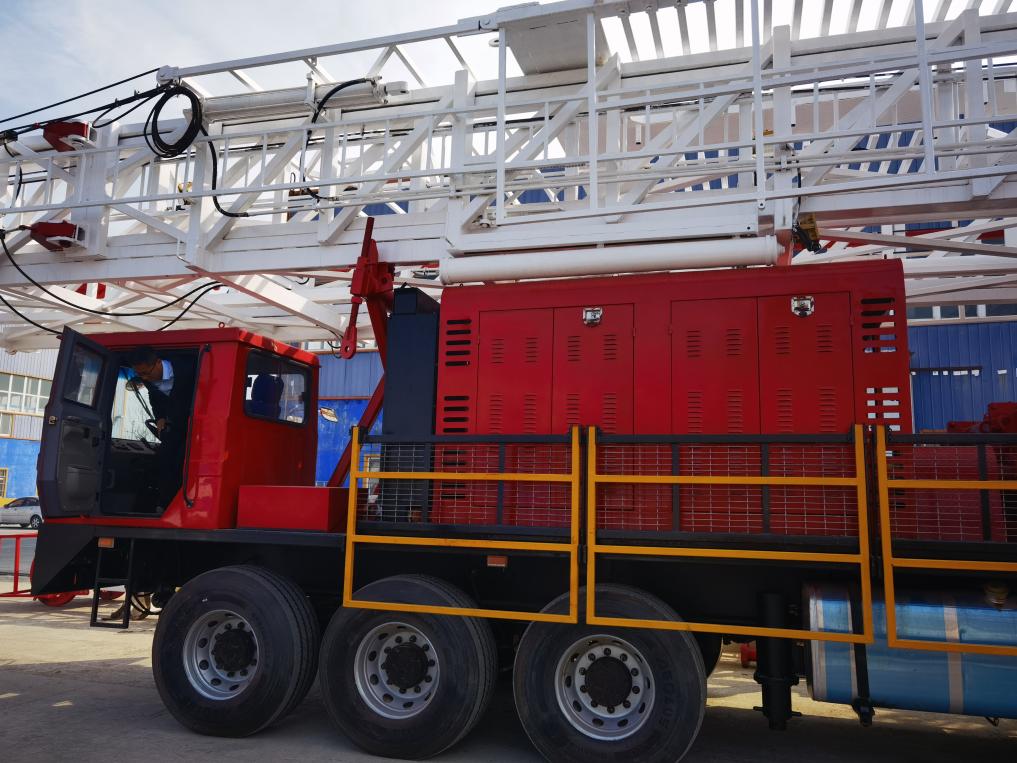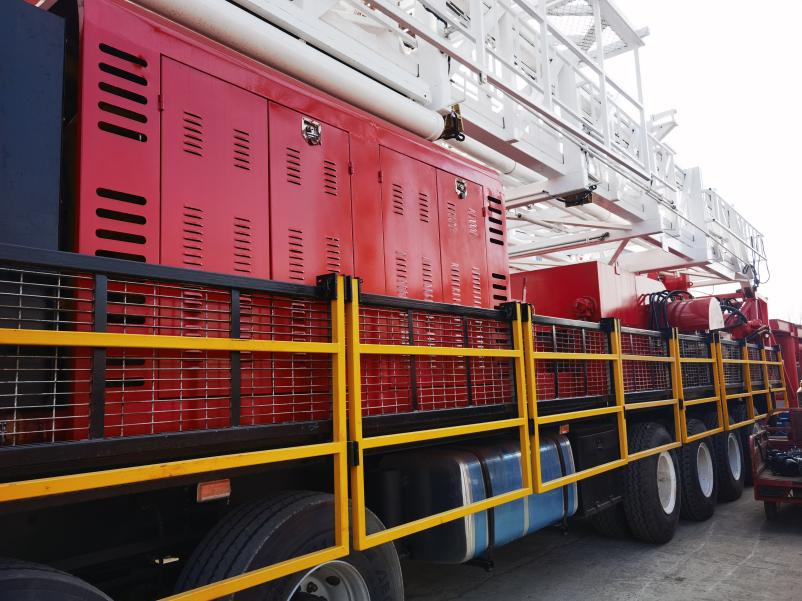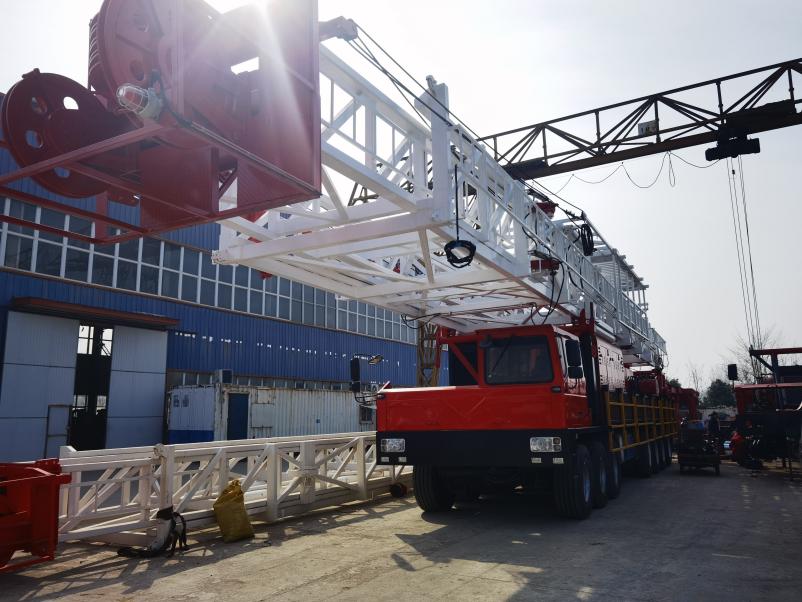 If you are interested in this rig, please feel free to contact us!
BEYOND can provide mobile drilling rigs with drilling depth from 1000m to 4000m. The mobile rigs features as heavy working load, reliable performance, good cross-country capability, convenient and lower cost mobilization.
Mobile Drilling Rig,XJ850,ZJ40